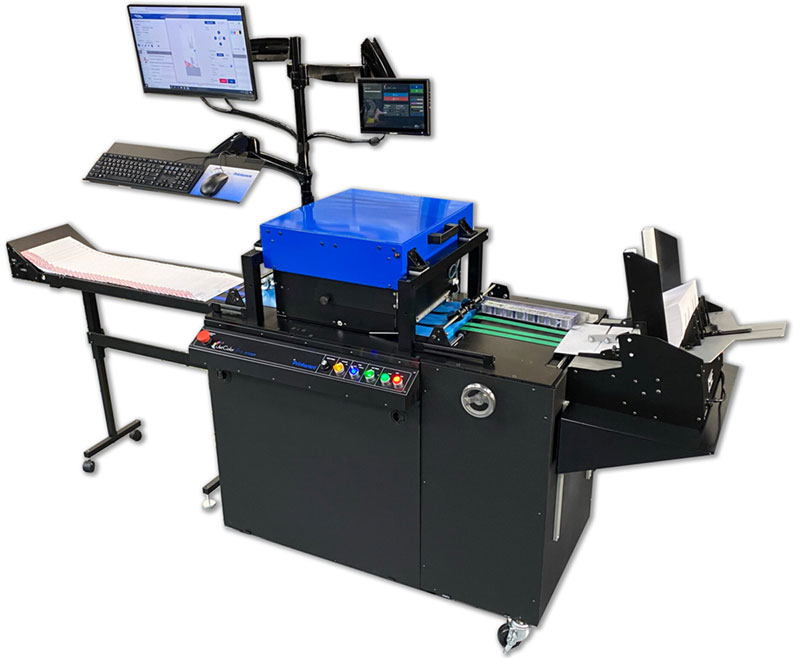 The IJet Color Pro 1175P is the latest addition to the equipment lineup at Grigg. This high-speed, industrial envelope press uses pigment—based, durable ink that is face, scratch and water resistant. Images can print full bleed to the edges on both sides of ready-made envelopes with accurate placement.
An adjustable printhead accommodates thicker and variable substrates. Color management is calibrated with equipment in our shop to ensure color consistency across printed materials, whether static or variable data.
The benefits are clear: fast turn-around on ready-made envelopes allowing for creative designs on short- and long-run projects. No longer are "full bleed" and quick turnaround envelopes cost and time prohibitive. Let your creative ideas soar!
Contact This email address is being protected from spambots. You need JavaScript enabled to view it. or This email address is being protected from spambots. You need JavaScript enabled to view it. for more information at 248-356-5005.