We can help keep your custom mailings rolling while your office team is working from home.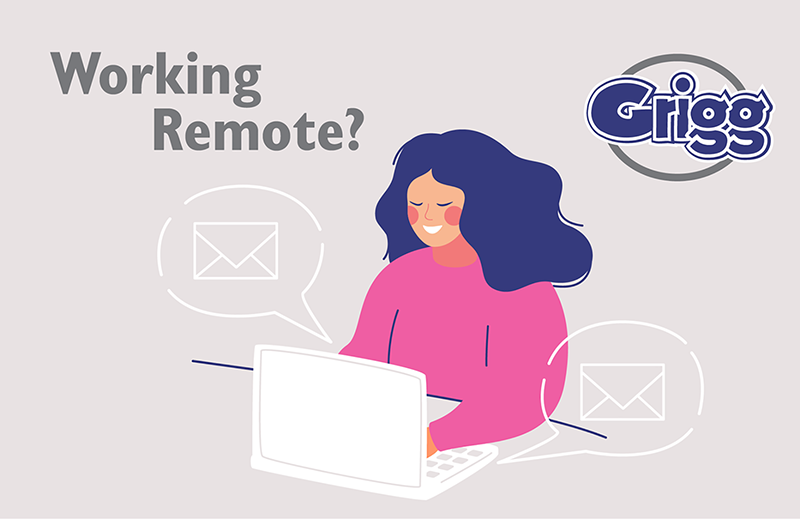 The Grigg data and mailing team is on the job, supported by our award-winning creative and printing services. Our digital developers can seamlessly integrate customized emails and social media, too.

We specialize in custom mailings and fulfillment projects – right under the same roof. And, with our new digital press, we can handle your data merges and personalization even faster and more cost-effectively than ever.
Here are examples of some of the projects we've recently helped solve:

Weekly tribute and memorial card program
Our clients book the donations and send us the data; we print and mail the cards with variable images and custom messages.

Birthday and anniversary sales programs
An agency with multiple sales people and many assigned clients sends a letter and brochure on birthdays. They send us data each month; we mail the materials, personalized by the salesperson.

Virtual gala gift packages
A custom box of branded items sent to Virtual Gala guests as sponsorships, donations, and ticket purchases arrive.

Individualized HR materials
For a client with multiple companies and staff in the US and overseas. Variable data, customized materials printed and mailed/shipped.

Volunteer renewal package
A nonprofit client had to re-enroll volunteers to let them know of activities during the pandemic – all while the agency's offices were completely closed! Grigg designed, printed, and mailed a variable data multi-part package using their volunteer information.

Membership renewal notification
Merging agency records into several versions of letters and mailing to members.

Donor acquisition program
Modelling current donors as a basis for list acquisition, design, printing, and mailing with custom messages to 75,000 prospects.

Fulfillment program
Print and maintain inventory of multiple items for a management company. Fulfill individual orders and maintain inventories and records.

And of course...
Fundraising appeals of all kinds, newsletters, annual reports, and more!

Just one call can get this done.
Contact us to discuss your projects – we're on the job!
Stuart: Call 248-356-5005 ext. 12 or email This email address is being protected from spambots. You need JavaScript enabled to view it.
Chris: Call 248-356-5005 ext. 22 or email This email address is being protected from spambots. You need JavaScript enabled to view it.