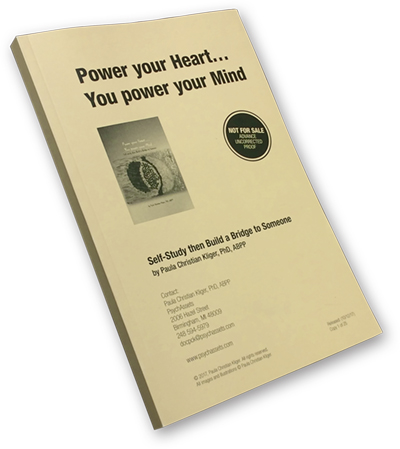 Grigg worked with Dr. Paula Kliger from PsychAssets on her picture book meditation practice, "Power your Heart…You power your Mind". The book is intended for self-study and reflection, and features principles and practices taught by Dr. Kliger as well as her therapeutic artwork.
We managed the files provided by Dr. Kliger and printed a limited run of 'advance readers copies' for promotional purposes. The book measures 6" x 9", 160+ pages, perfect bound, printed full color on uncoated paper to allow readers to write notes of reflection on designated pages.
"Also, I want you to know how BEAUTIFUL the book turned out. I have a hard time accepting the reality that the book is really real… Thank you from the bottom of my heart..."
-Paula Christian Kliger, PhD, ABPP
President
PsychAssets